Our Team - Physicians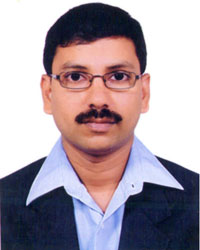 P. Karthikeyan,
BAMS
Director & Principal Consultant
Karthikeyan graduated with a Bachelor of Ayurvedic Medicine and Surgery (BAMS) from Ayurvedic College Coimbatore, India in 2000. He also underwent an intensive training in India's famous Arya Vaidya Pharmacy Ptd and in Panchakarma Research Institute, Cheruthtuthy, Kerala.
He has been practicing as a consultant and subsequently, senior consultant in India, Malaysia and Singapore for the past 15 years. Having attended numerous international seminars on Ayurveda with the aim of building his knowledge base in various treatment methods like pancha karma and kerala traditional treatments, he will be able to ensure that you are diagnosed and treated with utmost professionalism.
With over a decade of experience in diagnosing and healing in various medical conditions using pure natural Ayurvedic methods he has an undying passion and dedication to this profession.