Elakizhi
Massage and fomentation with herbal leaves tide in a muslin cloth
Single Treatment
SGD 60.00
Not Suitable for

As per Physician Advice
Elakizhi (Ilakizhi) or Patrapotala Sweda is an ancient Ayurvedic sudation therapy using numerous medicinal leaves (herbs). It induces perspiration within the affected area, which prompts the skin to eliminate wastes. Fresh leaves (ela) having vata pacifying properties make the herbal kizhis (bundles). These kizhis, dipped into warm Ayurvedic oils, will be used for massaging the body.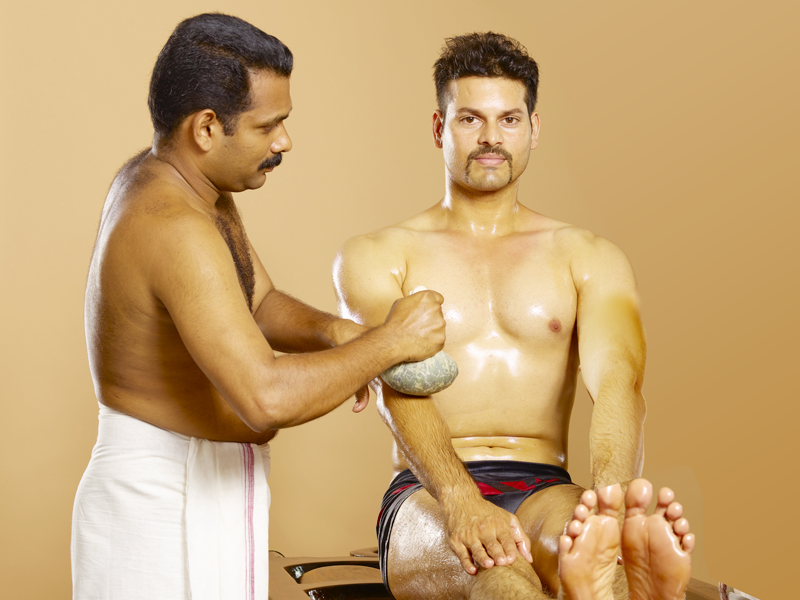 Benefits
Chronic backachese.
Joint painse.
Muscle crampse.
Arthritise.
Neurological disorderse.
Spondylosise.
Anxiety and Stresse.
Elakizhi can also be undertaken by a healthy person to:
Improve blood circulatione.
Boost immunity.
Prevent aging.