Njavarakizhi
Massage with medicated navara rice tied in a muslin cloth
Single Treatment
SGD 60.00
Not Suitable for

As per Physician Advice
Njavarakizhi is a distinct Ayurvedic massage using Njavara (Shashtika Shali) or cooked rice mixed with milk and herbal extract of Kurumthotti (Sida Rhombifolia) tied in cotton boluses called as kizhis. The kizhis dipped in medicated Ayurvedic oils will be applied all over the body or a specific part of the body to induce sudation (perspiration).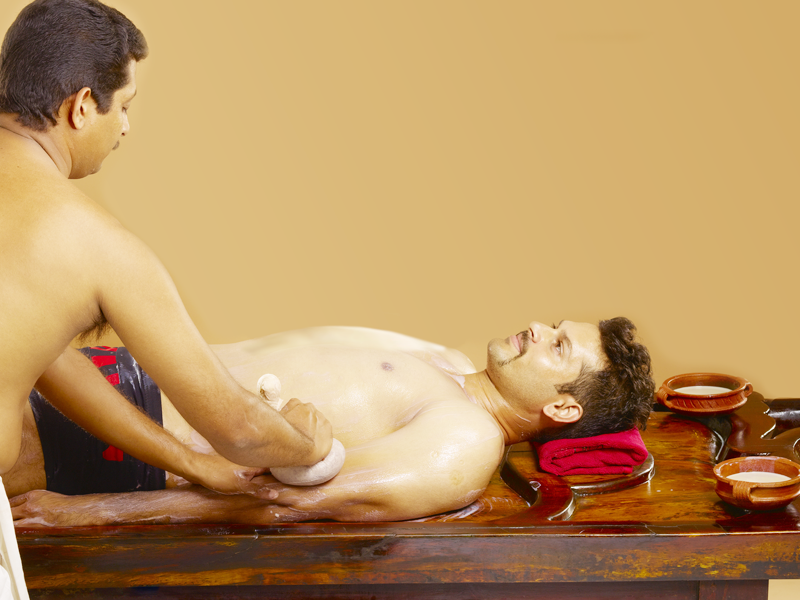 Benefits
Cures various muscle, neurological and vertebral diseases.
Treats arthritis.
Boosts immunity.
Strengthens sense organs.
Improves digestion.
Helps mind and body relax.
Relieves stress, anxiety and fatigue.
Videos